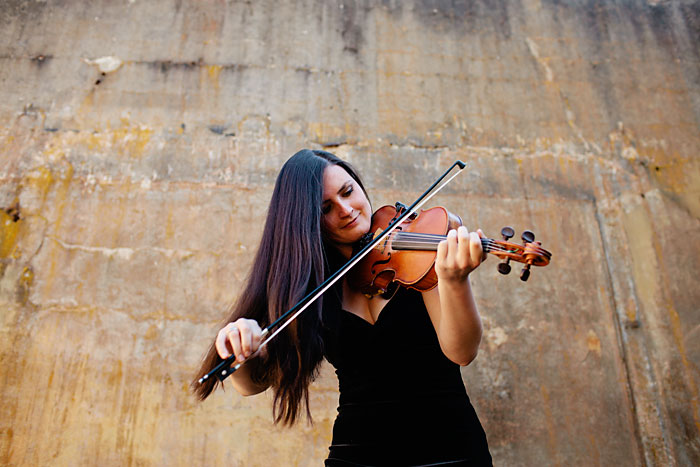 ---
Contact
Email: This email address is being protected from spambots. You need JavaScript enabled to view it.
Website: https://qristinabrooke.com/
---
Qristina began playing violin at the age of six, launching the duo "Qristina & Quinn Bachand" and establishing herself as a professional musician in 2006. As part of this duo, Qristina has performed across Canada, the US and in Europe at clubs, concert halls and music festivals. The duo has received and been nominated for a multitude of awards, and have been featured on numerous Canadian, US and international radio and television programs. In 2017, Qristina earned a Masters in Traditional Irish Music Performance at the prestigious Irish World Academy in Limerick, Ireland.
Qristina is a popular and sought-after fiddle teacher, having taught privately and at workshops, music camps and festivals since the age of 16. Some of her many teaching highlights include week-long instructional camps such as Goderich Celtic Roots College (Ontario) and the Leahy Music Camp (Ontario) and workshops with the BA Irish Music & Dance students at the Irish World Academy (Ireland).
Throughout her career, Qristina has worked with a number of world class fiddlers such as Kevin Burke, Zoe Conway, Matt Cranitch, Tola Custy, Donal Lunny, Gerry O'Connor, Liam O'Connor & Siobhan Peoples (Ireland), Andre Brunet & Daniel Lapp (Canada), Brian Conway (USA), and Alisdair Fraser & Paul Anderson (Scotland), and has absorbed a great depth of knowledge of these various musical traditions.