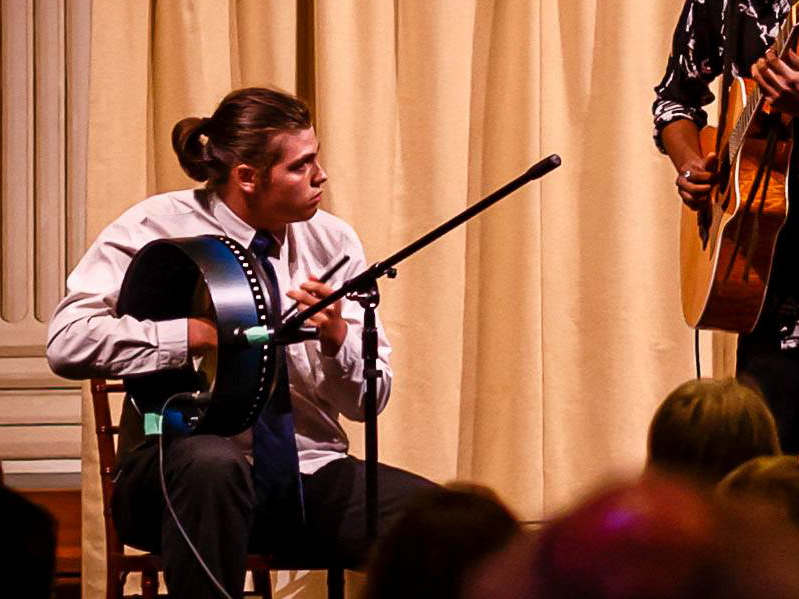 ---
Contact
Email: This email address is being protected from spambots. You need JavaScript enabled to view it.
---
Oisín took to hitting drums as soon as he could crawl and learned his chops sharing the stage with his parents. He has been teaching and playing at a professional level since the age of eleven.
Since then, Oisín has toured all over Europe and parts of North America, and taught at festivals such as Festival des Tambours de Portneuf in Québec, Keltská Noc and Plumlov in the Czech Republic, Wackelstein Festival in Austria, the North Atlantic Tionól in PEI, the Gaelic College in Cape Breton, as well as many others.
Oisín has also won first place on the bodhrán at several competitions including the Mid-Atlantic Fleadh Cheoil, Comhaltas CCE Langan-Gorman Branch competition, Comhaltas CCE Harp of Tara Branch Competition, and the Gaeltacht Bhaile na hÉireann.